Studying Abroad In Qatar: What Will Your Experience Entail?
3
minutes read
Qatar is a country known for its riches and vast resources – a good place for an individual to satisfy his/her needs and lead a comfortable life. Not only does the country have the highest per capita income in the globe, but it also offers a lavish environment a person can enjoy in the Gulf.
It's quite a common scenario to find optimism filling the air as prospective professionals flock from various corners of the world to find the best opportunities in the Qatari job market. But students are more enticed by the higher education options in the country.
With destinations like the Education City calling for the crowd in huge numbers, there's no doubt regarding the fact that studying abroad in Qatar might actually provide you with the career boost you've been searching for all this while. Hence, the section to follow will discuss in the same regard and seek to help you gain some clarity regarding the picture.
What Does Qatar Offer?
During the last ten years, a number of institutions that offer diverse higher education programs have been established in Qatar. These prominently include majors in fields like art, design, engineering, media studies and courses in commerce.
The prime motive behind establishing universities like Qatar University, Hamad Bin Khalifa University, Virginia Commonwealth University and Georgetown University Qatar is to equip all students with the best possible skills. These skills will enable them to develop talents in various fields that can be utilized to give the booming economy a further push.
Though most of these are colleges and universities are based in Europe or the US, the country has been quite successful in reaching a consensus and working in an alliance for these institutions to build their campuses within the country. These gives individuals in Qatar access to premium higher education.
Qatar University
Talk about higher education in the State of Qatar and this will be the first name cropping up in the discussion. Located in Doha, Qatar university is the educational home to a multitude of locals, internationals, as well as expats.
It provides specialization in nearly 60 courses. Plus, new programs launched like Masters in Gulf studies – the first of its kind in the region and second in the world – Masters in Accounting, Masters in Philosophy and PhD's in Engineering. These have definitely helped it to come up as a prominent educational hub in the country.
Qatar University offers ample opportunities for its students to be in cognizance with the latest industry practices and business norms followed in the country and around the globe. Because of its diverse student body, the university is known as an equal opportunity institution among higher education aspirants in the world.
The Education City
Apart from Qatar University, this is the institution of second highest importance in the country. Education city provides foundation-level courses for students who wish to proceed to the university. It also provides undergraduate and post-graduate programs.
Education City has partnered with top-notch global institutions such as:
Carnegie Mellon University
University College London
HEC Paris
Virginia Commonwealth University School of the Arts (BFA degrees in Fashion, Graphic, and Interior Design)
Weill Cornell Medical College
Texas A&M University (engineering)
Georgetown University School of Foreign Service
Northwestern University (communications and journalism)
Education city is home to one of the most renowned nine universities from the UK, US, France and Qatar. Incepted in 1996, the famous Qatar Academy welcomes students from different nationalities with open arms.
It provides Arabic as well as English-based education to prepare all students for various global university level courses. However, once you get admitted here, community service is the key thing to keep in mind. In general, while pursuing your education in the country, these extracurricular activities would add to your grades and enable you to have an upper hand in the competition.
Conclusion
Qatar might just be the right pick if you're seeking to study abroad to further your education. Always know that you can make the best out of the experience!
---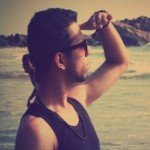 Author Bio: Anshuman Kukreti is a professional writer and a keen follower of the global job market. An engineer by qualification and an artist at heart, he writes on various topics related to employment across the Gulf. Reach him @LinkedIn, Twitter and Google+.
Subscribe now to get summarised alerts of new posts by email.