Airbnb's Last Laugh – A Lesson For You On Rejection
3
minutes read
If you're reading this, then you're probably up to something. You've probably been rejected, or you're yet to face rejection.
Rejection is usually bound to happen if you're on to something big. However, when it does come; know that you're not the only one who has faced it. Most successful people today have faced rejection in getting to where they are today. Rejection hurts. But if you're doing things right, you'll definitely have the last laugh – just like Airbnb.
Airbnb's Rejection Story
Airbnb is a website for people to rent out lodging, whereby making some income. Airbnb was founded in August 2008 by Brian Chesky, Joe Gebbia, and Nathan Blecharczyk – all American entrepreneurs.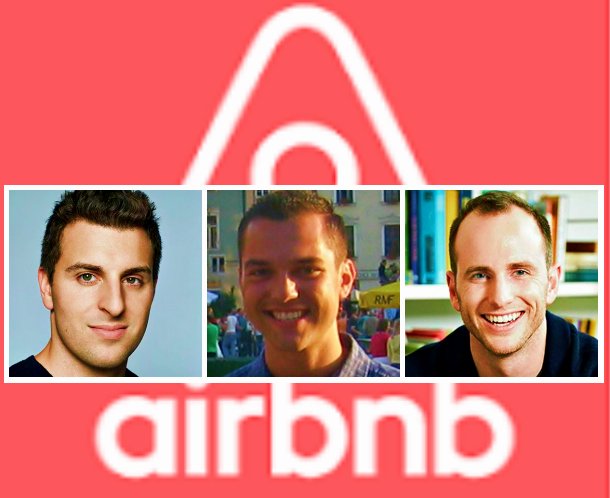 In June 2008, they were introduced to 7 prominent investors in Silicon Valley. The aim was to raise $150,000 for Airbnb at a $1.5M company valuation.
That means for $150,000, you'd own 10% of Airbnb. However, their proposal was rejected by the investors. Actually, 5 of them sent rejection emails, and the remaining 2 did not respond.
Maybe Airbnb wasn't impressive to the investors at that time. However, the fact remains the same-the investors missed out on a huge opportunity. Airbnb has the last laugh today, because it's currently valued at $25.5 billion.
It's even raised over $1 billion in funding so far.
An investment of $150,000 in 2008 would have amounted to more than $2 billion today.
Airbnb's Rejection Emails
According to Brian Chesky's post on Medium, "next time you have an idea and it gets rejected, I want you to think of these emails."
Here they are:
Thank you for the introduction. Brian good to meet you–while this sounds interesting, it is not something we would do here–not in our area of focus, do wish you best of luck.
–7/06/08

Hi Brain,

Apologies for the delayed response. We've had a chance to discuss internally, and unfortunately don't think that's the right opportunity for us from an investment perspective. The potential market opportunity did not seem large enough for our requirement.
–7/30/08
Brian:
I ran this by my partner. First, it's not in one of our prime 5 target markets so it's a long shot for our involvement. Also, since it's not an area where we are currently investing, getting us involved doesn't give you the expertise that would be best for your company.
My recommendation is to keep us posted. If you get to the point of a Series A investment, please let us know and we'll take a look.
–7/30/08

Brian
Thanks for the follow up. I was unavailable to get on the call today as I'll be out of town through end of day Thursday. I really like the progress you guys have made, but between issues outstanding with ABB and my current time commitments to other projects, specifically existing investments, I'm not going to be able to proceed with the investment at this point. My biggest remaining concerns are:
-significant ramp up in traction post the DNC and RNC
-technical staffing
-investment syndicate
–9/2/08

Brain
We decided yesterday to not take this next level
We've always struggled with travel as a category
We recognize its one of the top e-commerce categories but for some reason, we've not been able to get excited about travel related businesses.
–10/28/08
Quotes On Rejection From Successful Individuals
The biggest hurdle is rejection. Any business you start, be ready for it. The difference between successful people and unsuccessful people is that successful people do all the things the unsuccessful people don't want to do. When 10 doors are slammed in your face, go to door number 11 enthusiastically, with a smile on your face.
–John Paul DeJoria

Most fears of rejection rest on the desire for approval from other people. Don't base your self-esteem on their opinions.
–Harvey Mackay

One of life's fundamental truths states, 'Ask and you shall receive.' As kids we get used to asking for things, but somehow we lose this ability in adulthood. We come up with all sorts of excuses and reasons to avoid any possibility of criticism or rejection.
–Jack Canfield

A rejection is nothing more than a necessary step in the pursuit of success.
–Bo Bennett
Subscribe now to get summarised alerts of new posts by email.