50+ Tips: How to Pass the WASSCE / WAEC Examination
5
minutes read
It's appalling:
Nearly 70% of candidates fail the West African Senior Secondary Certificate Examination (WASSCE) every year. At least, this has been a norm for the past 3 years.
For example:
For the May/June 2015 WASSCE:
The West Africa Examination Council (WAEC) statistics for Ghana and Nigeria show that more than 60% of candidates failed. There are tons of tips flying around from every Tom, Dick and Harry on how to pass the WASSCE. 90% of them tell you the same thing: Study hard, practice, don't cheat, etc.
Frankly…almost every student have heard those, some try to obey it, and yet still fail.
Why? These tips are not so good. If they were so good, we'd have seen an improvement in the WASSCE grades of students who read them over the years.
The truth is: Most of these guides were written by people who barely passed the WASSCE(with C's). It's like learning to play football from someone who hss never kicked a ball before.
Well… I'd rather learn to be rich from someone who makes good money…than someone who's barely struggling to make ends meet.
Why? Because the latter would give me deeper and better tips or insights. I'm not exaggerating when I say you're in the right place if you want to pass the WASSCE / WAEC examination. Take a deep breath. In fact, reward yourself with a cookie – you've done well.
Note: When I speak of passing the WASSCE, I don't mean with D's or C's. I mean passing the WASSCE / WAEC examination with grades higher than C's or D's (A's or B's).
Anyone that follows all the instructions in this guide to the core will ace the WASSCE.
This is not hype. It's the truth and I won't hold anything back in this guide. I'd freely share explosive secrets, tips and insights on how to pass the WASSCE / WAEC exam.
You may be wondering:
Why the heck I'm I sharing this?
Well, it warms my heart when I receive messages like this:
I want to receive more messages like that. Also, I wanted to create the most informative piece on how to pass the WASSCE. As I've said, most guides out there are lacking.
People who contributed to this guide
Honestly I didn't get all A's on the WASSCE, but my lowest grade was a B. I might have done so if I had a guide like this. For those who aim for all A's on the WASSCE, I believe it's better you hear from someone who had all A's on the WASSCE. I met a smart good friend who fits the criteria.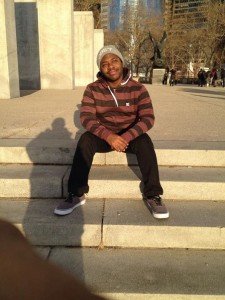 Fredrick Kofi had all A's on the WASSCE and is now a student of an Ivy League school in USA. So, I met him for some tips to include in my guide on how to pass the WASSCE.
If I did it, nothing stops you (from D7 to A1)
This guide would not be complete without an example. And there's no better example than using myself. I hope my story inspires the "lowest of students" to achieve a good WASSCE / WAEC results. I also hope it'd inspire the smart ones to do better.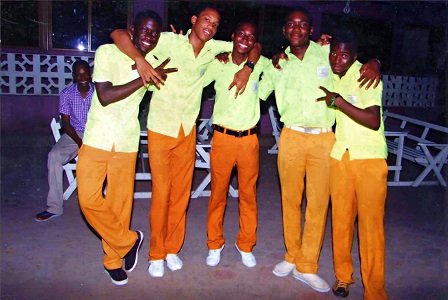 I used to be quite good with every subject… except those that had to do with calculations.
Well, as a science student, that means I was bad with every subject except English and Biology. At grade 9, I couldn't do most calculations an average grade 9 student was required to know. I was told by my school authorities to do arts instead of science. They told me I should be good with calculations if I want to succeed as a science student.
During any mathematics test, no one bothered to ask me for answers. During morning preps, no one dared come to me for explanations. They all knew I sucked at Mathematics.I was alone in my shell. My academic performance for my first and second term in grade 9 was terrible. I was called out for my poor result, and that was what I hated the most: The shame… it was terrible.
I despised being considered among the weakest students. I feared I'd fail the WASSCE / WAEC examination with the way things were going. The pain of failure as a science student was so much that I began to think of becoming an art student. I figured switching to the arts class may be a easy ticket to the top (academically).
But being an art student wasn't going to make me fulfill my dream: I wanted to be an engineer; a scientist; an inventor. That required a good knowledge of scientific principles and so forth.
Through all this, a voice in me kept whispering: "Don't give up!"
The change
I was hungry for a change in my academic life.
I didn't want to be considered the underdog anymore.
I desired to pass the WASSCE with at least 5 A's and a least grade of B.
I wanted a change as much as I wanted to breath.
I began to think of the way forward.
I began to work on myself.
I started with the basics.
That took a lot of guts…
I had to put away my shame, and met those that could help me fix my academic problem. I didn't even care if they were junior students for explanations on easy topics. I found my loopholes, and filled them from scratch with the necessary materials.
The turning point
Within a few months, I began to love Mathematics.
Mathematics became my favourite subject.
I became one of the best Mathematics students in my class.
I rose through the academic ranks.
I aced the WASSCE.
In fact:
I was one of the  few students in my class that achieved an A in the WASSCE Elective/Further Maths paper.
I'd not consider myself the smartest of students…
…but I can certainly say I'm not a below-average student anymore.
I don't wish to go back to my dark days. But I do remember what it taught me:
Anyone can be anything.
If I changed the tides in my favour, I don't believe you cannot do same.
It's not too late, even if tomorrow is the exam day.
So let's move to the main issue.
Are you pumped yet?
Do I have your full concentration?
If no, relax, come back later.
If yes, good:
I've written a definitive guide with more than 50 tips on how to pass the WASSCE / WAEC examination.
Subscribe now to get summarised alerts of new posts by email.