6 Pros And 3 Cons Of Studying Abroad
3
minutes read
As you finish with high school, the one thing that bothers you, is the possibility of getting into the best schools or colleges for your undergraduate studies. Most often, students dream about going abroad for their higher education, and thus if you are one of them, below are the pros and con's that would help you make a better decision. You should absolutely consider them.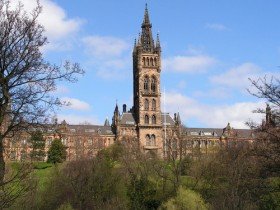 ---
Pros and Cons of Studying abroad
---
 Pros:
1). Exposure
Studying in another country gives you the exposure that you would never get in your own home country. The fact that you are living in a new country, among new people — definitely makes you a well-rounded person. Overseas education helps you to gain confidence and enhances your quality to adapt in any situation.
2). Education Level
The opportunity to study in some of the best colleges and universities around the world is definitely what every student should aspire for. One of the main reasons to study abroad is the opportunity to learn something more. Universities in US, UK, Australia etc. are adapting to various new learning technologies. This in turn helps the student to become more experienced professionally.
3). Diversity
No doubt that if you get a chance to study somewhere other than your own home country, diversity is something that would be a pleasant change. Students from all race, color and creeds are present here. The world is in your university. You get to learn so much more, understand liberalism and start accepting people for who they are. Your confinement to your own house and people are broken, and finally you get to see the world at large.
4). Employment Opportunities
One of the primary reasons why any student goes abroad is the possibility to earn better than their peers who study in their home country. Yes, companies do like a foreign degree. However, that totally depends on the market and your degree. But definitely the value of your degree is definitely higher than those of your peers that studying in their home country.
5). New People and Culture
The chance to meet new people and learn new culture, is the best thing that can happen to you when you are studying abroad. People make lifetime friends in these institutes. Understanding different culture and adapting to them, is the greatest quality an individual can have.
6). Travel
Ah! Have you always wanted to travel and see different cities around the world? This is your opportunity. When you choose to go abroad for studying, one of the main benefits are that you would find the opportunity to travel. So, for all those travel bugs, this is definitely a key reason for you.
Cons:
1). College Matters
It definitely matters which college you are passing out from. Just because you get to study in say USA, the college would be considered more important over the country. If you are graduating from not such a good college, job opportunities would be as scarce as any other college in your home country. It is better to study in the 'Best' university at home, than an 'Okay' university abroad. So if you are applying abroad, try to get into the top colleges of that country.
2). Budget
Studying abroad is undeniably pretty heavy on your pockets. So unless you have a financial backing in form of scholarships, parents, loans etc. studying abroad is not feasible.
3). Language
If you choose countries like Germany, Spain, France etc. you need to know their languages to get into their colleges. Otherwise the universities there won't accept your application letter.
If you are dead willing to study abroad, I suggest you find ways and means to fund your education. If possible go to a country where you already know someone, because you won't be able to come back home that often, but if you have friends or relatives around you —they would be a relief when you are homesick.
Other than that, Happy Admissions!
---
---
Author Bio: Trisha is a professional writer and adviser on education and career. She is an ardent reader, a traveller, and a passionate photographer. She wants to explore the world and write about whatever comes across her way.
Subscribe now to get summarised alerts of new posts by email.