6 Tips for College Students Interested In Investing
4
minutes read
Majority of college student seem to be working hard to balance their rich social lives with studying for exams, finding a flexible part-time job, and lining up some resume-building extracurricular activities. However, there are always those few students, stuck in a corner of the library, trying to pick the next great stock.
If you, like them, are interested in learning more about investments, then the following tips are for you:
Read as much as you can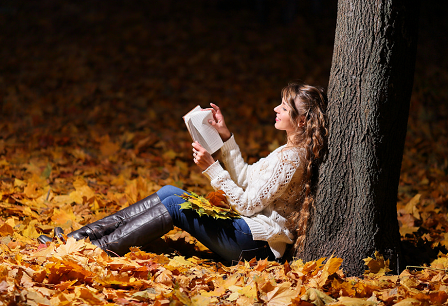 Reading numerous online articles and books on investments, will give you the knowledge and understanding you need to become a successful and intelligent investor. Leading professional investors are happy to share their tips, tricks, and insights from the world of investing — saving you years of trial and error. There's no reason to reinvent the wheel. If you get up to speed on best practices you can hit the ground running.
Shadow professionals
Before you set out on your own to face the wild, consider finding a mentor. A seasoned expert will be able to coach you through your first investments. Shadowing a professional investor will also help you gain precious real-world experience in reasoning and decision making and give you a competitive edge. Most successful investors will tell you that the secrets to their own success are: the greats they've emulated, the masters they've learned from, and the company they keep.
Pay off high-interest debts first
Before you even consider investing, be sure to get your student loans under control. It's not wise to risk your money in the market before paying off the debts that are costing you interest every month. Paying down a debt that has a 15% interest rate is like netting a 15% return every month as you pay it down — a pretty decent payoff.
If you want to make money with your investments, but still have outstanding student loans and credit cards with high interest rates, it's better to pay off all your debts first. This is especially important because your student loans may also be affecting your credit score. Use techniques like the Debt Snowball Method to pay off your loans and debts, and get ready to roll that money over into your investments right after the debts are paid off!
If you're tech smart, you may also want to utilize apps like; You Need A Budget (YNAB), Mint, or Mvelopes to create a budget for the rest of your expenses. This will ensure that you stick to your long term financial plan and stay on track.
Choose a brokerage and buy your first investments

Once you're ready to move forward financially, you'll probably want to set up a brokerage account. You will have two options: online discount brokers, and traditional brokerage accounts. Discount brokers have the advantage of allowing you to execute online trading automatically through a computerized trading system, or even a smart phone. Traditional brokerages offer one-on-one services and advice, but also tend to require larger up front investments. This many not be the best option for someone just starting out.
Be sure to take a look through the different companies and access if they have resources that can help you learn and grow as an investor. Some brokerages will offer free educational tools and research reports that are easier to use than other platforms — all perks which can help you learn how to invest better over time.
Diversify your investments
Putting your entire life savings into only one, or a few choice stocks, may lead to a disaster. Instead, new investors should focus on making smaller, fixed investments in a wide range of market sectors. Keep extra funds in your bank account for emergencies, and then use your remaining assets to make smaller fixed investments on a regular basis: for example, a hundred dollars or so every month or quarter. This will reduce your overall risk by spreading your purchases without trying to time the market, all with a potential boost in returns.
Invest early and often
For young investors, time is on your side. The magic of compound interest means that even investing a small amount of money today can turn into big returns in the future. Starting with an initial investment of $1000 and adding only $100 a month to your investments at an 8% return, means that you could have more than $332,000 saved after 40 years. However, if you wait a decade to start investing, you'll wind up with only half that amount, only $146,000, by the time you hit retirement age. If you don't believe the math, check the numbers for yourself with an online compound interest calculator.
If you spend time reading, learning, job shadowing, and investing early often, you're sure to be in much better shape financially than your peers. While they're busy looking for the next best frat party you'll be learning how to invest and seeing those returns grow — putting you in a great financial position to grab life by the horns, unhindered by debts and financial constraints in the years ahead.
---
About the author: Rachael Everly is an undergraduate student who loves to write on topics related to finance and education. Follow @Rachael Everly for further updates.
Subscribe now to get summarised alerts of new posts by email.