4 Best Networking Tips For Job Seekers In Abu Dhabi
3
minutes read
Witnessing a zillion professionals flocking from around the world, Abu Dhabi today is nothing less than a hub of opportunities for the talented, be it any sphere or field. With developments happening on various economic fronts, corporations from around the world have found a potentially lucrative market here. The foreign investments are soaring high in numbers, inflow of talent is happening on a continual basis and capitalists have paved way for global trends to be followed in every field.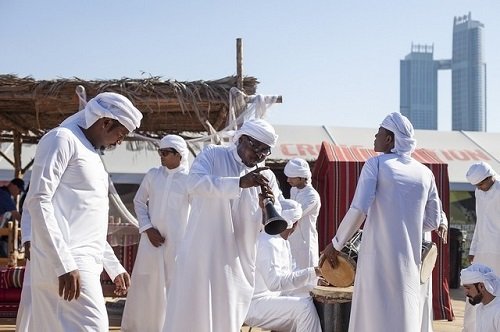 These are nothing less than indicators of a golden era to follow during the years to come in the Emirate economy. This surely gives you every little bit of reason to go out for the best employment avenues in Abu Dhabi and make your professional life blissful in every aspect. However, any run of the Mill approach to secure job offers with the best Emirate corporations just won't work. What's required is an extensive networking strategy to tap the hidden job market here.
Shared below are a few tips to help you build a healthy network in Abu Dhabi and arm yourself for success in this exotic Arab land.
Begin Online
Goes without saying that with these high number of social networking websites and platforms readily available at the disposal of every job seeker, finding industry experts and leaders in every region isn't the same complex-a-process as it used to be earlier. Join industry pertinent groups on websites like LinkedIn, Twitter and Facebook to get in touch with professionals in Abu Dhabi and be an active participant in discussions held on these sites. It is probably the first and a healthy step at cultivating professional relationships, a thing that will surely pay off in the long run.
Leave your comfort zone
You might have been attending networking events and conferences held in Abu Dhabi regularly, but no leads have turned out yet. Well, this requires for you to step out of the comfort zone and look beyond the typical ideology of work practices in your country. You'll have to gain an understanding regarding the way businesses are carried out in the country, the social conventions that go hand-in-hand with the work culture and the professional traits preferred by employers in Abu Dhabi.
This calls for some on ground research, meeting people, going for internships and even forming a local network with the inhabitants in the region. In short, stepping out of your comfort zone.
Invest time with a long term vision
It's not that every single person you bump into is going to offer you a job lead, networking in Abu Dhabi is a gradual process. You need to keep up with the contacts and be in regular communication with them. Networking in this part of the world is not only about exchanging contacts and asking for referrals, but building long term relationships that turn fruitful eventually. Hence, keep a track of all your contacts and let your network grow strong and well-nurtured in Abu Dhabi.
Think differently
It's not just networking events and social networking websites where you can meet people, there are several other ways to get in touch with professionals who can make a healthy referral in various corporations here. It might be the case that you're taking a general stroll in one of the Souks and you come across someone who has the same job interests as yours. Yes indeed, networking wherever possible is one thing that is surely going to lead you to the job offer you desire. All that's required is to think differently.
Go beyond the conventional ways and start building your network right now. Abu Dhabi has got immense benefits in store for you. Make a run for it!
---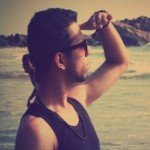 Author Bio: Anshuman Kukreti is a professional writer and a keen follower of the global job market. An engineer by qualification and an artist at heart, he writes on various topics related to employment across the Gulf. Reach him on Twitter and Google+.
Subscribe now to get summarised alerts of new posts by email.