6 Tactics To Maximize Your College Admission Chances
3
minutes read
College admission can be a long and stressful process. Between the paperwork, student loans, and writing a personal statement for admission, students barely have time to breathe.
In addition to the long and painful process, today's students have it harder than ever. Competition is at an all time high for seats, and the pressure to get into a good school can be tormenting.
Make a Timeline
Most, if not all colleges, have deadlines posted in their admission websites. Before starting your application process, sit down, grab a pen, and record them all in your agenda. This will help you keep track of all upcoming deadlines and make sure you are submitting paperwork way ahead of time. Knowing when things are due is not only essential, but it could also increase your chances of admission if you are always submitting things early.
Use your Resources
You'd be surprised how many resources are available in admission websites. Many times, they tell you what you need to submit, how to submit it, and when. In order to take advantage of your resources, make sure you start reading the admission steps before you start the application process.
Write a strong personal statement
Part of many admission applications require  a personal statement. This document is one of the most important ones you can complete, and it is important that it's taken seriously. Take your time and reserve a day just for that letter. Be honest and don't try to write what you think they want to read. If you need help writing a personal statement, there are many resources online and in school available, you can hire personal statement writers.
Don't procrastinate
This seems like an obvious one, but it can be often overlooked. When dealing with such a long and painful process, it can be difficult to not procrastinate. Make sure you set goals for yourself and meet them.
Be professional
The college world is different from high school. This is the bridge that will take you to the professional world. At the interview, make sure to dress for success and act in a professional manner. Use a firm handshake. Don't overuse "like" and "stuff", and practice in front of the mirror before the interview.
Be yourself
The worst thing you can do is lie on essays and when writing the personal statement. Don't write what you think the admission staff wants to hear. Be yourself, and be confident. You will increase your chances of admission by standing out rather than trying to sound like everyone else.
---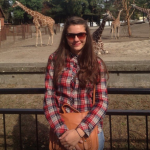 About the author: Rebecca Morrison is a content manager who works at personalstatementwriter She likes her work as it her hobby-writing. Her life credo is "Never give up!". She dreams of becoming an illustrious author and blogger.
Subscribe now to get summarised alerts of new posts by email.