20 Best Websites For Good Content Creators To Make Money
5
minutes read
The constant demand for online content has generated plenty of opportunities for content creators. But it's not enough to produce the work. You need to know how to distribute, market and expose yourself and your talents to the online community if you want to make money.
Freelancing can mean freedom. It affords the liberty to manage your own schedule and choose your projects. And for those who are confident in their capabilities, realize that the higher paying jobs are attainable.
To get to the top you must put in the effort. Content creation is an art and a skill that can be perfected, and to make more money, you need to desire professional development. It's natural to get stuck. Feeling disorganized or unmotivated is common, but with training and practice comes talent and success. Use these 20 sites to help push your own career forward.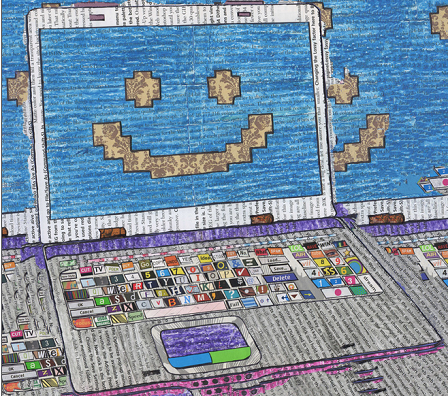 YouTube
YouTube has made many individuals millionaires just for making videos and displaying ads through YouTube partner program.
Although, this is not the only way to make money from YouTube, it is one of the easiest and most popular way of making money online. Your video does not even have to be of a professional standard before you can make some money.
With YouTube, you can expect to make from $1-$30 per 1000 views.
Look at the 55-second video below:
It has generated over 800,000,000 views and over £100,000 since it was uploaded to YouTube in 2007.
If you are a good content creator, there is a higher chance of making it big on YouTube by making videos centered on your passion.
Amazon is one of the biggest retail sites on the web. Content creators can make money selling products such as ebooks to the millions of potential customers that visit the site every day.
Your Site/Blog.Com
You can start a blog or website on a specific niche and share content that people would love to view. You can make money through affiliate marketing, display advertising, sponsored posts, subscription services and more.
Larnedu.com is an example of a site with amazing contents and a few ads.
Triond
Triond works with a unique and advantageous platform for seasoned professionals. Create and submit content to your liking and let Triond do the rest. Their team distributes your work in appropriate places (you can track all published items) and shares 50% of all revenue generated by your content.
Upwork
A community and site with over 1.5 million clients, Upwork uses a comprehensive design that gives you complete control over your rates, pay schedule and contract negotiations.
LinkedIn
LinkedIn features a huge database of professional profiles on the web which makes it one of the biggest professional networks on the web. It also provides a job search functionality and a community that will help you find a job.
Simply Hired
Simply Hired has over 30 million unique monthly visitors, which makes it one of the largest freelance job sites on the web, although it is not exclusive for freelance work.
Essay Mama
Essay Mama is a writing service site that also announces annual contests. For self-assured individuals, there are cash and publishing prizes that offer extra income and continued exposure. You can read the site's review.
Toptal
Toptal is an elite site and resourceful community for freelance developers and designers that will negotiate high pay rates. Professionals must pass a thorough screening process, and if accepted, are said to be within the top 3% of freelance talent.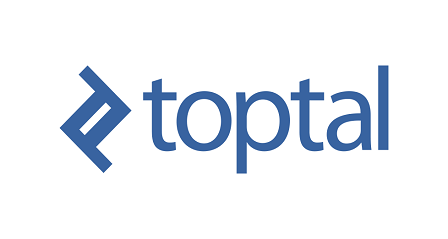 Behance
5 million creators are now using Behance and for good reason. The site includes an inspirational blog to showcase talents and discover new ideas and allows you to find work or post project openings amongst the top tier of developers and designers.
iFreelance
There is a monthly fee to use iFreelance, but the site is perfect for vetted pros. There are no additional transaction fees once a project has been approved; freelancers receive 100% of their earnings.
Guru
Guru is a well-designed, straightforward site that offers job searches and postings to over 1.5 million users worldwide. The site uses SafePay (delivering financial security) and "work rooms". These collaboration rooms allow content creators and clients to openly communicate, share information and define milestones.
99 Designs
99 Designs enable freelance designers to compete against each other for design jobs, and get feedback as clients choose the best ones. This is a great way for talented designers to prove their talents.
People Per Hour
People Per Hour is a freelance site for all skills related to web projects, including blogging, and designing.
Freelance Writing Gigs
Freelance Writing Gigs is for veteran writers and provides not only a job board where you can find well-paid work, but also plenty of informative and inspirational material to facilitate your professional growth.
Flex Jobs
Flex Jobs  are for people who are looking for flexible jobs. Flexjobs takes an extra step to make sure the jobs posted on its platform are legitimate. It also provides a skill testing, job search tips and some paid features for job seekers.
Demand Media
Demand Media is a program built for creative professionals (including filmmakers, writers and producers) that provides support in creating exclusive material and promoting your talents.

Craiglist
Although Craiglist is not a freelance job site, you can always find freelance jobs here by searching the classifieds. However, Craigslist lacks many of the features in freelance job boards like upwork.
Conclusion
Signing up or creating a profile with these websites is not a guaranteed gold mine. Your talent must be able to speak for itself. Commit to your motivations; and with technology's help, access millions of global job postings.
Enforce a system and create a chore for maximum results. Build a solid portfolio, know how to use it and stay focused. These tips used in combination with the available job listing sites are sure to help push your career (and bank account) to the next level.
---
Author Bio: Kenneth Waldman is a freelance writer and content creator. Get in touch with him on Linkedin.
Subscribe now to get summarised alerts of new posts by email.