How To Study Abroad On A Shoestring Budget
4
minutes read
There's no denying it: studying abroad is pricey. Besides tuition fees, you will have additional costs such as rent, food, airline tickets and leisure time expenses. But worry not — if you are creative, there are ways to study abroad even on a shoestring budget. Here are some ideas for saving money while working towards your bachelor's degree.
Pick up part-time jobs
Starting your studies in a university in a foreign country can be overwhelming. It will take some time to get used to your new routines, and that's okay. But as soon as you have your class schedule figured out, you should try to find a part-time job for the hours you are free. This might mean working in your school's cafeteria, or picking up babysitting gigs. You could even start tutoring other students. If mathematics is your strong point, put up ads at your school offering your services. If you speak a language that is in high demand, like Chinese, Spanish or French, you should have no problems finding people interested in private lessons. You could also look into online teaching, freelance writing or consulting work to help make ends meet.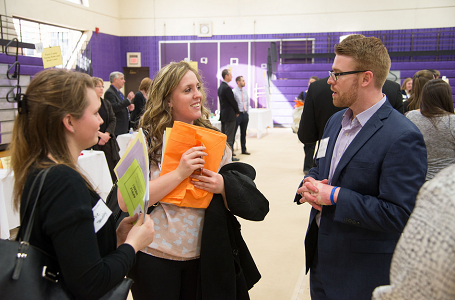 Be creative with your living arrangements
Many universities advertise on-campus housing as the cheapest option for students, but it's best to do your own research before you commit to living in the dorms. Depending on where you apply to go to school, it might not be all that expensive to live in an apartment off-campus. You just need to find a couple of roommates to share the living costs with you. If you want to pay the lowest rent, you could volunteer to take the smallest room in the apartment. Another way to pay reduced rent is to look for a local host family that is interested in doing a language exchange with a student from a study abroad program. Alternatively, there might be lonely retirees with extra rooms who wouldn't mind having students around to keep them company.
Utilize frequent flier miles and flight deals
Flying back to your home country during school holidays is often a major expense, especially if your native land is a couple of continents away. A good way to save money on flight tickets is to become a frequent flier miles expert. If you are studying in the USA or Canada, you can amass thousands of frequent flier miles just via credit card sign-on bonuses. This means you can fly home just by paying airline taxes, which often range from $5 to $100 on international flights. There are several blogs online that can advice you on airline miles, such as The Points Guy, The Frequent Miler and The Million Mile Secrets. These blogs serve as good sources of information on amazing flight deals and airline mistake fares, as is the site called Secret Flying. When you see an awesome flight price for your preferred destination, you should book it right away. Afterwards, you will have 24 hours to cancel the trip for free, should you realize it doesn't match your plans.
Break addictive habits
If you are one of those people who rely on a big cup of coffee to get their day started, you'd have to start weaning off right now. Breaking a coffee addiction can take up to two weeks, and the withdrawal symptoms are often severe, but the financial rewards will be worth it. You can save hundreds of dollars per year by skipping your daily latte, especially if you are used to frequenting expensive coffee shop chains like Starbucks. Needless to say, the savings that come from quitting smoking are even bigger, reaching thousands of dollars a year. Getting rid of these types of addictive habits can definitely give your wallet the boost you need.
Cook at home
Fast food may seem cheap, but it is actually really expensive — one bag of pasta costs a fraction of a Happy Meal at McDonald's. A can of beans and tomato sauce don't set you back much either, and voila! — you have yourself a pasta meal with protein. Sure, this may not be the most exciting dinner out there, but it will help your study money go further. To get more creative ideas for affordable meals, check out budget eating blogs like The Law Student's Wife, The $5 Dinners or The 99 Cent Chef. The main thing is to save eating out for special occasions — or maybe for when you are studying for a masters degree. Hopefully by then you'll have gotten rich and won't need to use all the penny-pinching tricks you developed during your undergraduate years.
---
About the author: Mirva Lempiäinen is a US-educated freelance journalist from Finland. After calling New York City home for about a decade, she now resides on the French-Caribbean island of Guadeloupe. She is a regular blogger for SchoolApply.com, a site that connects international students with top universities abroad.
Subscribe now to get summarised alerts of new posts by email.