5 High Quality Ways To Jumpstart Your First Graduate Job Search
3
minutes read
There were probably times where you felt like this day would never come, but here it is. You've graduated, and you're finally ready to join the world as the professional you've always wanted to be. It's an emotional time for most graduates, you've finally accomplished the goal you labored away at for years, but at the same time, your journey isn't over yet. The next leg of your life is the job search. With the right preparations and a solid game plan, this job search won't be nearly as difficult as completing your education.
1. Know what you want
This is a loaded quest, but it's the first step in finding your place in the world. You've had loads of time deciding what you would do with your education once you finally wrapped everything up, and now is the time to make sure you understand your goals. Do you want to go for an entry level job that promises promotion in a timely manner in order to get used to your workplace, or would you rather start off at a higher ground? Maybe you want an entry level job in your field just to learn the ropes before you decide how you'd like to move up. Before you start sending out resumes, make that decision.
2. Prepare your social media
Thanks to social media, nothing is a secret anymore. You probably went to some unbelievably fun parties while you attended university, but your future employees will find the photographs of those events to be less than impressive. Make sure all of your personal social media profiles are set to private, so that potential employers won't see more than you've bargained for. Make alternative public accounts that are designed specifically for professional purposes, and only showcase achievements that you'd want your future boss to see.
3. Start a blog
One of the best things you can do to improve your career prospects is start a blog. A blog will allow you to showcase your knowledge and dedication to your professional niche. It serves as an outreach tool that establishes you as a valuable authority while providing value to others who are interested in your professional community.
One of the best advantages to running a blog that is often overlooked, is your ability to become visible to employers who don't publicly advertise job openings. Regularly updated blogs that build relationships with other successful blogs or websites are caught by Google's algorithms, boosting their visibility through the eyes of the search engine. This means more people will be able to find you through organic search, and some of these people may have wonderful job propositions waiting for you.
4. Create a clever resume
Creating a resume right after you've graduated can sometimes be difficult. You may feel inclined to list the finer details of your educational experience among the details of your resume, but this isn't something that will strike your future employers as novel and interesting. They see a lot of resumes from recent grads, and they need to have a reason to float yours to the top of the pile.
One of the best ways to do this is cut the bulk. An HR professional is unlikely to spend countless hours picking through your resume for a fine tooth comb, looking for particular details. If you prioritize the important aspects of your knowledge and experience, and condense them in straightforward terms, the individual reviewing your resume will be able to see them immediately. This is a definite way to become a priority candidate.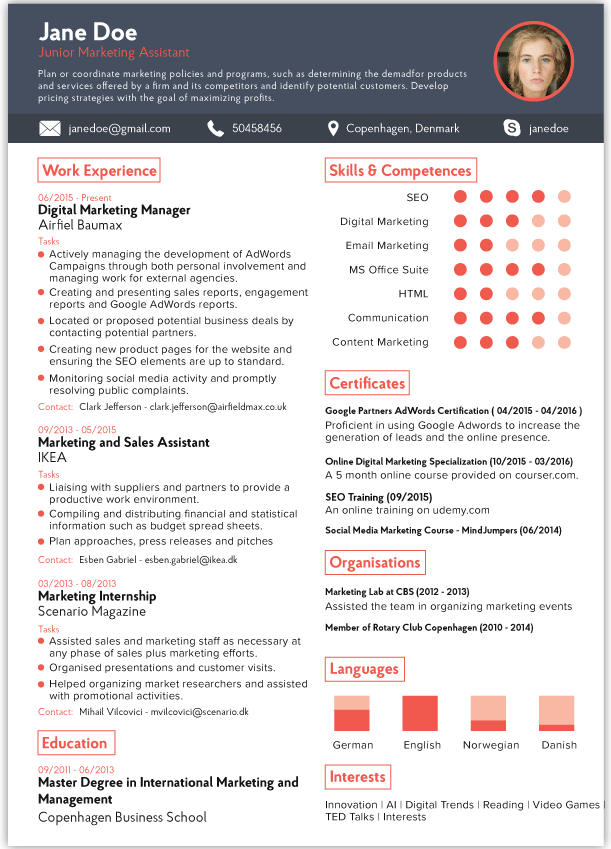 5. Start networking
Once you have all of your ducks in a row, it's time to start the networking process. There are a multitude of ways to approach this, and no strategy is technically incorrect. LinkedIn and similar networks provide an invaluable tool for professional virtual networking, though that shouldn't stop you from taking your networking opportunities away from the desk.
Job fairs do serve as a valuable way to meet people and find opportunities, but so do industry exhibitions. You never know who you might run into, and you could very well find someone who would be elated to sign you on as a part of their team. Print up some business cards and develop your pitch.
One of the most important things to remember is that a job search doesn't require the same kind of focus that you needed to complete your education. It's okay to take a few days off to prevent yourself from being burned out and enjoy some of your newfound free time. Don't forget to stop and smell the roses while you still have the chance.
Subscribe now to get summarised alerts of new posts by email.